IFS Academy Turkey

IFS International Food Standarts was founded in 2003 by German, French and Italian retailers associations. IFS features a series of food, product and service standards acknowledged worldwide. KARMA GRUP offers training, audit and consultancy services to prominent companies in food, beverage, packaging and cosmetic sectors. With our focus on training activities, we have succeeded in organizing a considerable number of trainings in the brief period since our foundation. As of November 2018, KARMA GRUP has become an authorized IFS (International Food Standards Academy) Training Provider Center in Turkey.  IFS Academy Turkey trainings are organized in Turkish and English and at the end of the trainings, participants receive an IFS certificate.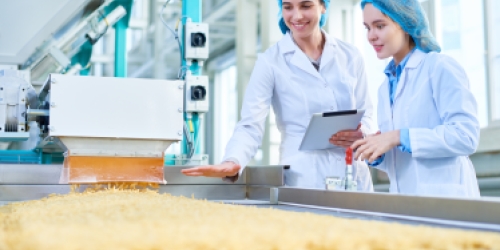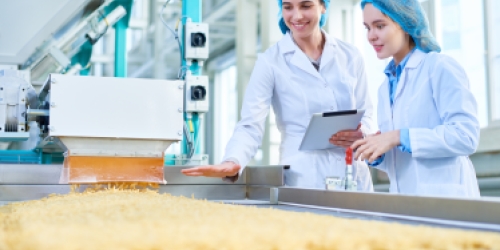 IFS was founded in 2003 under the name International Food Standard. Since then the company, which records an annual growth of 10,9 percent, has expanded its range by six further standards and operates globally. The IFS Academy offers a variety of training events and seminars for different target groups e.g. for quality managers from the food industry, auditors, certification bodies, consultants and all other interested persons. The aim of the IFS Academy is to provide all IFS users with valuable and affordable first hand information about the IFS standards in order to facilitate their implementation. Small seminar groups allow intensive group and case study work so that the participants directly benefit from the newly gained knowledge. Top class trainers, often co-developers of the IFS standards, transmit their expertise efficiently and mentor the individual participants.
Authorized trainer and Training Coordinator of IFS Akademi Turkey is Lead Auditor Selda Bayrakdar, with over 20 years of experience in certification, audit and training.
You can follow our training calendar in our website. For personal and corporate training requests, please contact info@karmalt.com
Detailed information on IFS Academy trainings can be found at:
https://www.ifs-certification.com/index.php/en/academy/industry-seminars
IFS Academy Turkey Trainings;
IFS Food, version 6.1
Internal Audits and supplier audits from the IFS perspective / IFS Onaylı İç Tetkikçi ve Tedarikçi Denetimi 
IFS Global Markets – Food Industry Training
HACCP from the IFS Perspective
IFS Food Defense
IFS Logistics, version 2.2
IFS Food Fraud Mitigation Training/ Gıda Sahteciliği ve Risk Analizi
IFS Wholesale / Cash & Carry Version 2
IFS PACsecure, Version 1.1
IFS Broker, version 2
IFS HPC Introduction
IFS HPC Risk Assessment
IFS Food store